Creating a blog that generates good income online may not be as hard as many people think. But it is not a ABC, 123 process and it does take time and commitment. Let us take a real look at what it takes to start a successful Blog.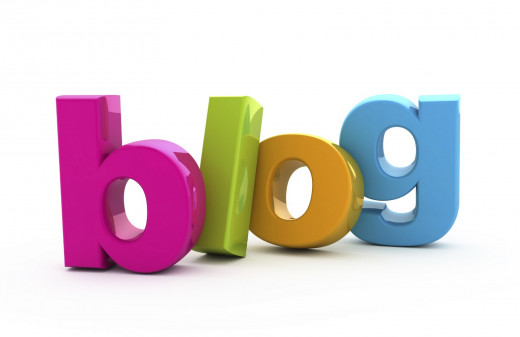 Blogging for Money
Who Are You Writing For and Why?
This is the first thing you should ask yourself before you venture into the world of blogging. Do you actually love to write? Are you writing just to make money or to share knowledge? Survey shows that at least 90% of the people who blog do so for personal interest while the rest see blogging as a job and blog simply for money. If you blog for cash, you have to play the content game which is to give the masses what they want! Not what you believe is nice, touchy and beautiful. If you are just writing for fun, dive in, express yourself, you may even end up getting tones of traffic too.
Start Your Blog Finding Your Niche
What i have learned about getting good blog traffic is that it is best to niche instead of writing on every and anything. Niche blogging focuses on addressing or writing about a specific genre or topic. So say you want to start a blog and write about making furniture from oak wood, Making furniture from oak wood is you niche and all your content you present on the internet must have some relation to making furniture from oak wood. So if you are a blow up doll enthusiast and you have a vast amount of knowledge and become quite ecstatic when you think about blow up dolls that could be your niche. Be a blowup doll niche. When you choose a niche to right about always make sure that it is something that you naturally like and is very passionate about, or else you will begin to run out of petrol really soon and your blog will become stagnant in Google or Bing's eyes and that may just be the end of your blogging career. The aim of you starting a blog is to let others see what you know! Other than that you can always just put pen to paper and keep everything to yourself.
It is always good to have quality informative and eye gluing content on your blog. But you must be careful not to fluff your articles for the sake of having content. There are many blogs online with tones upon tones of content that are actually repeated on the same blog, as they believe content is king but someone forgot to tell them that rubbish or duplicated content even on your own blog is doesn't make it into the royal group of king or queen but sits on the jokers bench.

You must be consistent in your post and when you do post, post not because you are fluffing and want to make up content, but post relevant and good writing so that your followers and Google for that matter will always find what you have to say of keen interest no matter what the subject at hand is. So whether you are blogging about edible underwear or nuclear waste disposal methods, ensure that your content is always engaging.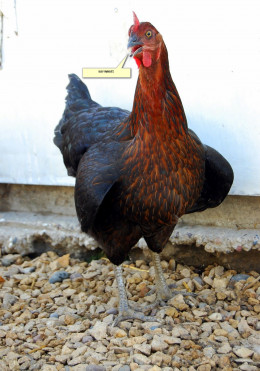 Say What?
New Discovery - Chickens Are Actually Ducks - INCREDIBLE
Your headline
for your article is very important. A dull headline will plastered with feces will not even attract flies. Your headlines must always let the user be curious as to what the content in your article is going to be. So if you posted an article with a headline like - City Routes- You will have tones of people Not reading your article as that headline is dull, plane dull and plane, yes I know I repeated that, just trying to drive in the point. Vs a headline like -City Routs That Get You Home Quickly- I am sure that you will be getting a good portion of traffic for the latter headline. But just don't use catchy headlines without related content, if you use the headline "City routes that get you home quickly" ensure that you have that backup by good quality content.
Blog Completed - Traffic harvesting Begins
Now that you have created what you believe is the best blog on the internet, you now want traffic, you want millions of readers and you want it Now! No my friend this is not JG Wentworth and that cash now ad. You will have to be patient when it comes on to receiving traffic and you have to put in a lot of work for that to happen. Many bloggers who create blogs and seriously want to make money blogging miss out a lot of key things in anticipation of dollars blowing in from the skies and everyone twittering your blog across the "bloggerverse." Before you begin to go any further in soliciting traffic for your blog you must do some technical work yourself. Read on.
1. Submit Your Site To Be Indexed By Google and Bing
You want to make money, right? You want to be listed in search results right? You need traffic right? Well since you answered yes to all three questions, you must submit your site to search engines for it to become indexed. Ensure that you have a Gmail account as you will be needing this account to do a whole host of site stuff in Google. Visit The webpage :https://www.google.com/webmasters/tools/submit-url and enter your web-page address in the text box and enter verification code and submit your site to Google. For Bing, go to www.bing.com/toolbox/submit-site-ur and do the same.

Index All Your Web-pages By Enhancing Your Sitemap
A sitemap
is simply a list of pages on your website accessible to web crawlers or users. We are mostly focused here on Google's crawlers. Once Google is able to crawl every piece of information on your site, you will be better indexed on Google, which may eventually lead to more views to your site. Explore your Google Webmaster Tools and with research you can edit and create a better indexing sitemap.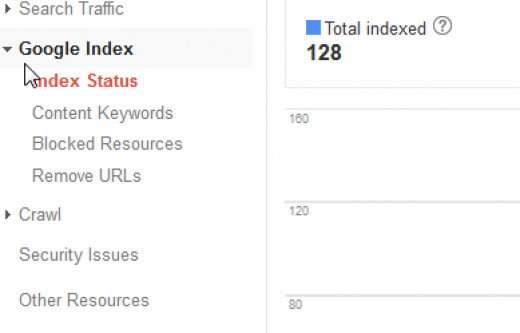 This is where the magic happens, editing your sitemap

Join Communities Expose and Explode your Content
If you are serious about driving traffic to your blog you should already be active in a
forum
which has your niche as a major thread there. You can't just create a blog and then hijack a forum and pasting your links on every thread that is posted. You may be blacklisted as that is considered spamming. Instead, build a profile for your self and provide meaningful and active feedback to the threads, build a reputation for yourself. Patience is of virtue here. Then when the forum is very comfortable with you as a meaningful contributor then you may post related links to you blog, sparingly doing so. You can be active in many forums hence increasing your blog views.
Social Networking Is King
As a blogger, you must have all these accounts already at hand linking to your niche blog. So if you blog is LovingBlowups.com, ensure you either have a
Facebook page
associated with that name or create a group associated with that name and enable automatic posting to your Facebook pages from your blog.
Have a twitter account ready
to annoy your fellow followers with all post you tweet about Blowup dolls. Tweeting is a skill and you have to know when is the right time to tweet and the interest group you are tweeting to. Tweeting and posting is best done Early morning such as 6:30 - 8:00 Am as this is when many persons wake up and actively check their smartphones. The next best time to tweet is between 5:00pm and 9:00pm, many people are either at home and checking out their social status or at working or school chilling and checking their social updates.
Use up Pinterest.
Pin beautiful photos relating to you blog post and seek to join Pinterest groups. If you are in specific Pinterest groups that simple means those persons have the same interest and will definitely be interested in what ever you are pinning.
Content Curators
Content Curation is the act of discovering, gathering, and presenting digital content that surrounds specific subject matter. Content curators organize related content that is still a buzz on the internet and present it digitally to the masses. It is of your best interest to submit a link to some of the good Content Curators so that your internet footprint just not resides from a Google search but from good back-linking. Some good content curators sites that are great are mashable and scoopit.
Other Methods to Drive Traffic
If you are serious about your blog and want some really good traffic, one of the best things to do is direct advertising. Pay for a radio or television ad that will blast your info to millions simultaneously. You may see very desirable outcomes with these methods. Once that blog is good, then you will be sure that people will tell other people and that is where the real back linking is, word of mouth is a powerful marketing too.
Giveaways
Sometimes you have to spend money to make money. So my example is this, if you are righting a blog about spunky and twisted pens, it is in your best interest to go out and giveaway some of these pens with you blog address on it. People will notice.
Dress in your website
Create your own custom t-shirt with your blog address and some very catchy phrase on it and simple where it. Give a couple to other family members and close friends. You will also see good results with this method as people actually will read a catchy t-shirt phrase.
Approaching pamphlet distribution
Have you ever walked the streets and see people handing out information on small pieces of paper? It's what we call pamphlets. It can be a bit effective if you target the right location with the people who maybe interested in what is on the pamphlet.
Free Blogs
The sites itemized below will allow you to create free blogs
blogger
weebly
wix
WordPress
tumblr
.