You hard disk may not be the most expensive piece of device in you computer, but it is certainly the most valuable. Your hard disk is the device that stores every piece of data that you have saved knowingly of unknowingly. The reason why I say unknowingly because once you are plugged onto the internet, without tuning your browser settings, there are a pile of net trash that sits on your hard disk. Your hard disk is your permanent storage device and mostly resides within the computer device. There are however external hard disk that can be used as an external backup storage, we will get into that later. Many computer users don't realize the importance of the hard disk and the word backup, those words should be married. Once your hard-disk goes bad and without backup, you may be sentencing yourself to do some very "hard data time." For some companies,
losing
data is just unheard of and is not an excuse and will never be. Large organizations have data centers and backup of those data centers in case of any form of disaster, whether it be man made or environmental.
What is Backup?
Backup is the process of storing archive and current data on a separate media other than the media which is in the production environment. What this means that if you have a server or computer that users are storing data to, your copy of those user data should not reside on the server but elsewhere. You can keep those backup on Network Area Storage (N.A.S) and even have a replicated server to mitigate data loss and system downtime.
Different types of backups
Full Backup:All data is copied on a scheduled basis to the backup device.
Incremental:This backup only records all changes made since the last backup. With incremental backups, one full backup is done first and subsequent backup runs are just the changes made since the last backup. This method reduces the amount of time your backups will take.

Differential:Differential backup is a backup of all changes made since the last full backup. With differential backups, one full backup is done first and subsequent backup runs are the changes made since the last full backup.
Data Loss Horror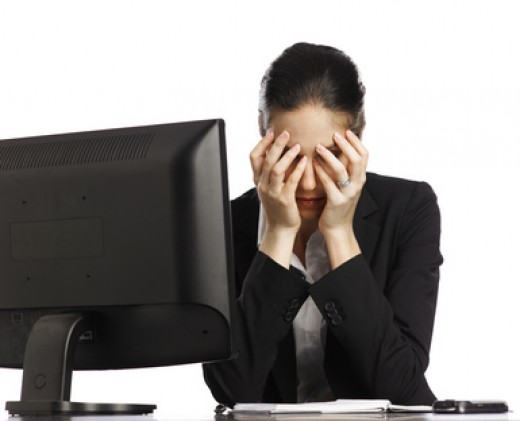 The Importance of Backup
Can you imagine owning a business and have over two hundred thousand customers with data stored on your computer. The data comprises of customers credit, contact information, past orders and present orders, and for some insane reason your system has crashed and the hard disk becomes useless. This will leave you into a temporary state of madness as you
will lose
customers and unable to profit from any sales that was in the pipeline. You would have to quickly
try to
get that hard disk to the "
Harddisk Data Recovery Service
" if you did not have a backup. If you had a backup you could simply replace the faulty drive and upload all necessary applications and data and viola! you re back in business.
So the draw backs of not having backup include:
Loss of Revenue
Loss of Important Data
Loss of Client Confidence
Hard Disk Failure! The Worries Begin
Computer components fail for various reasons, devices sometimes fail because of misuse, manufacture fault, viruses and of course if there are certain disasters, your disk might not just only fail, but physically damaged.
How to Restore Hard Disk Data - Method 1
There are several methods which can be used to restore a dead hard disk. It depends on the situation and the extent of damage to the hard drive, whether it be physical damage or logical (Software Damage).
If the Computer is unable to boot; meaning your operating system is not loading and you receive various error messages on the screen such as any system file missing, corrupt boot ini files and so on we can easily try a windows repair from the windows installation disk. With these errors, we can assume that the data is still present on the disk if the data and operating system reside on the same hard disk. This method is mostly for personal and very small business as I can safely assume that any Large entity must have Data and Operating system separated.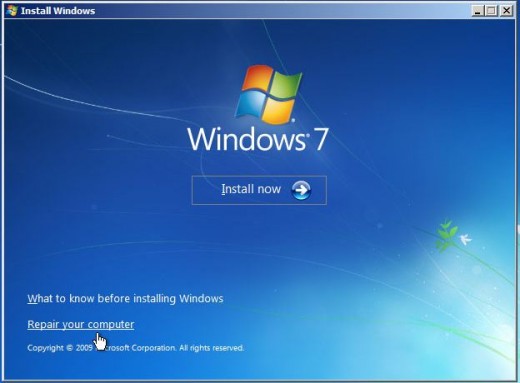 Find Your Windows Operating System DVD
You will need your windows operating system DVD to perform these steps.
Insert you Windows Operating DVD into the Reader and reboot the computer
Assuming that the DVD is boot-able, a installing windows flash screen will appear on the monitor.
Select the option on the bottom left that says repair your computer
The Repair Your Computer Link
After clicking "Repair Your Computer" , follow the onscreen instructions until windows has completed its automatic installation and has repaired operating system files. After this is completed, windows will restart and your Computer should be able to boot properly. All data and installed applications should be in tack.
How to restore your Hard Disk and Data - Method 2
If for some reason that you are unable to use your own computer or you can take out the hard drive and install it in a SATA to USB casing and carry out the data recovery from there. This is also effective if the Operating System is in tack but the data has been accidentally deleted or has gotten corrupted by virus or some other means.
SATA to USB Converter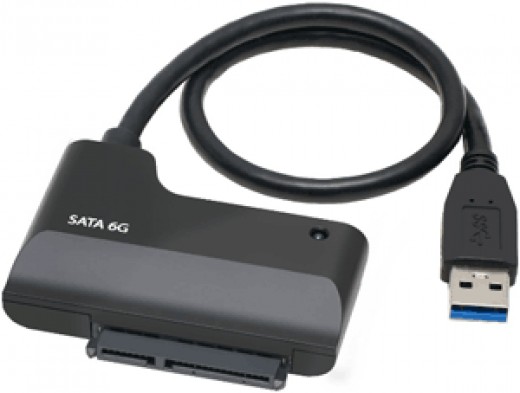 You will need a SATA to USB converter cable
Pull out the Hard disk in which you want to retrieve the data from
Attach the SATA connector to the Gard Disk and then attach the USB connector to the computer
Note:If the Hard drive has only missing or corrupted operating system files, you should be able to see the drive come up on the computer as a separate drive letter, eg. F:Drive. You should be able to copy all you data from the drive and place it on a new media.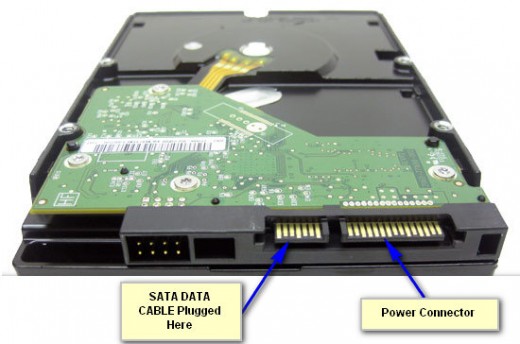 "
If the Data was accidentally deleted and note written over by new data, you can use free or paid data retrieval software to scrub and recover the data.
Free Data Recovery Software
Stellar Phoenix Windows Data Recovery
- Professional is a reliable tool to recover lost, deleted, or inaccessible data from Windows based partitions. The software is also capable of recovering files that are severely corrupt from any attached media including optical disk. With an enhanced and interactive interface, the software provides quick preview of files, which helps in selective recovery of the files:
Features
Recovers Lost files on Hard disk with over 2 Terabytes in record time
Recover your picture-perfect snapshots and experience the fun once again
Recover Anything on your Mobile Phone
Bring back deleted Volumes on your hard drive
Restore Data to any media.
Recover deleted files from USB drives
The Stellar phoenix Windows Data Recovery tool is available in a free and paid version. The free version has limits on how much data can be recovered. The best option is to get this great data recovery software for your own. The volatility of data keepers (Hard disk) is that at some point, it will go bad and you may loose data!
How to recover Lost Data with Stellar Phoenix Data Recovery Software
As mentioned earlier in this article, if the data becomes lost, you will either have to buy a data recovery software such as Stellar Phoenix; or download a free version of a recovery software which may have limitations.Stellar phoenix is a good data recovery software which i have used numerous times on users computers with crashed drives. Here are some simple steps in using this application to retrieve your lost data.
The Stellar Phoenix Easy interface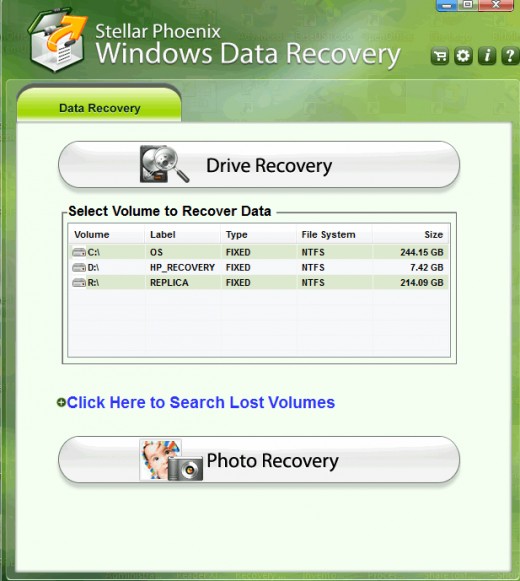 Added My Flash Drive to be used To recover deleted File
Select The Drive to Recover From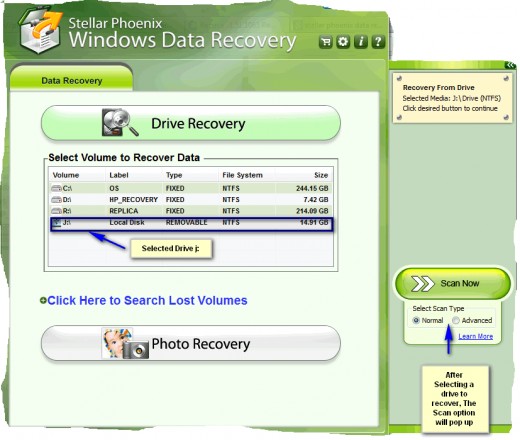 After we have selected the drive to recover the deleted file, we can select the Scan Now butten.
The Scan now butten however as two options, notice the advance and normal scan.
The normal scan goes directly into recovering all lost data while the advance scan gives you the option of recoverying different types of data with different time stamps. So for example if you took a picture of my face and called it "clive's handsome face.jpeg" you can search for all "jpeg" files by putting the *.jpeg option.
Once the scan is completed you can restore lost files or search for the name of any particular file and restore that file.
The Flash Drive has begun to scan for all Deleted Files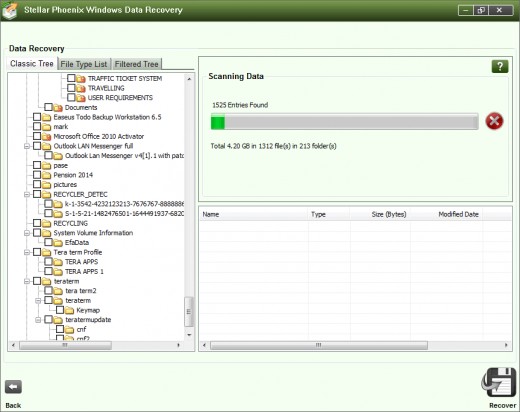 Recovery Instructions
The recovery procedure for finding lost data using stellar phoenix can be used in most data recovery software, as they all do carry out the basics of data repair:
Scan the affected drive
Lets you choose what to recover
Recover the lost data
The Stellar Phoenix by far is one of the most easiest recovery software to use.
This is the most basic form of recovering your data from a broken device. The recovery process can be much more technical in Enterprise systems and do require qualified and skilled Systems Administrator or Database Admins to do so. But simple home data recovery can be used with these methods.
Remember data can be retrieved from a broken hard disk, but the disk may have defects and may not be able to use as a windows boot drive or to store any other information. You will need to
Repair your computer
by installing a brand new hard drive and loading on windows.
If data recovery seems impossible to you, you can always hire professional data recovery people to do the work.
Two Professional Data Recovery Services
Hard Drive Enclosure
You can use a hard drive enclosure to insert your SATA hard disk into that plugs right into you external USB ports. Then you can easily run your Stellar Data Recovery Software to retrieve lost data.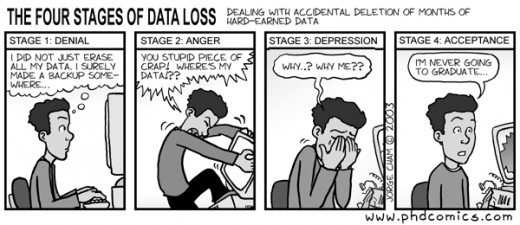 Remember that prevention is always better than cure, once you have data it should always be backed up in case of emergency situations. There are many people who have actually gone out of business or experienced a dive in revenue because of excessive data loss. Small business need to practice essential backups also, people who write, graphics and animation, technical drawing. Backup and Hard disk data recovery software may end up being the most important investment you have ever made. Start today.